The focus of HuBMAP is understanding the intrinsic intra-, inter-, and extra- cellular biomolecular distribution in human tissue. HuBMAP will focus on fresh, fixed, or frozen healthy human tissue using in situ and dissociative techniques that have high-spatial resolution.
The HubMAP Data Portal aims to be an open map of the human body at the cellular level. These tools and maps are openly available, to accelerate understanding of the relationships between cell and tissue organization and function and human health.
Join our mailing list to get updated on HuBMAP news, including future data releases and updates to the Data Portal.
HuBMAP Data comprises healthy (normal, non-diseased) tissue from over 40 donors. The data for sex, race, and ethnicity provided are those pulled from the electronic medical records available and do not reflect the breadth of human identity and experience. We hope to expand the diversity of our donors in future data releases.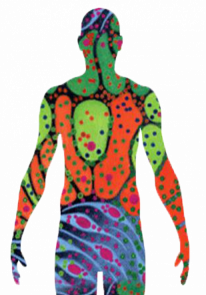 The HuBMAP data portal encompasses over 500 data sets spanning ten organs: heart, lung, spleen, kidney, liver, lymph nodes, thymus, pancreas and the large and small intestine. Specimen types (fresh frozen tissue section, FFPE, single cell cryopreserved, etc.) are associated with the organs and can be used to filter during exploration.
Additional organs will be part of future releases.
HuBMAP data was generated through three modalities: mass spectrometry, microscopy, and sequencing, with a variety of assay types used in each. This table shows which assays were applied to each organ type.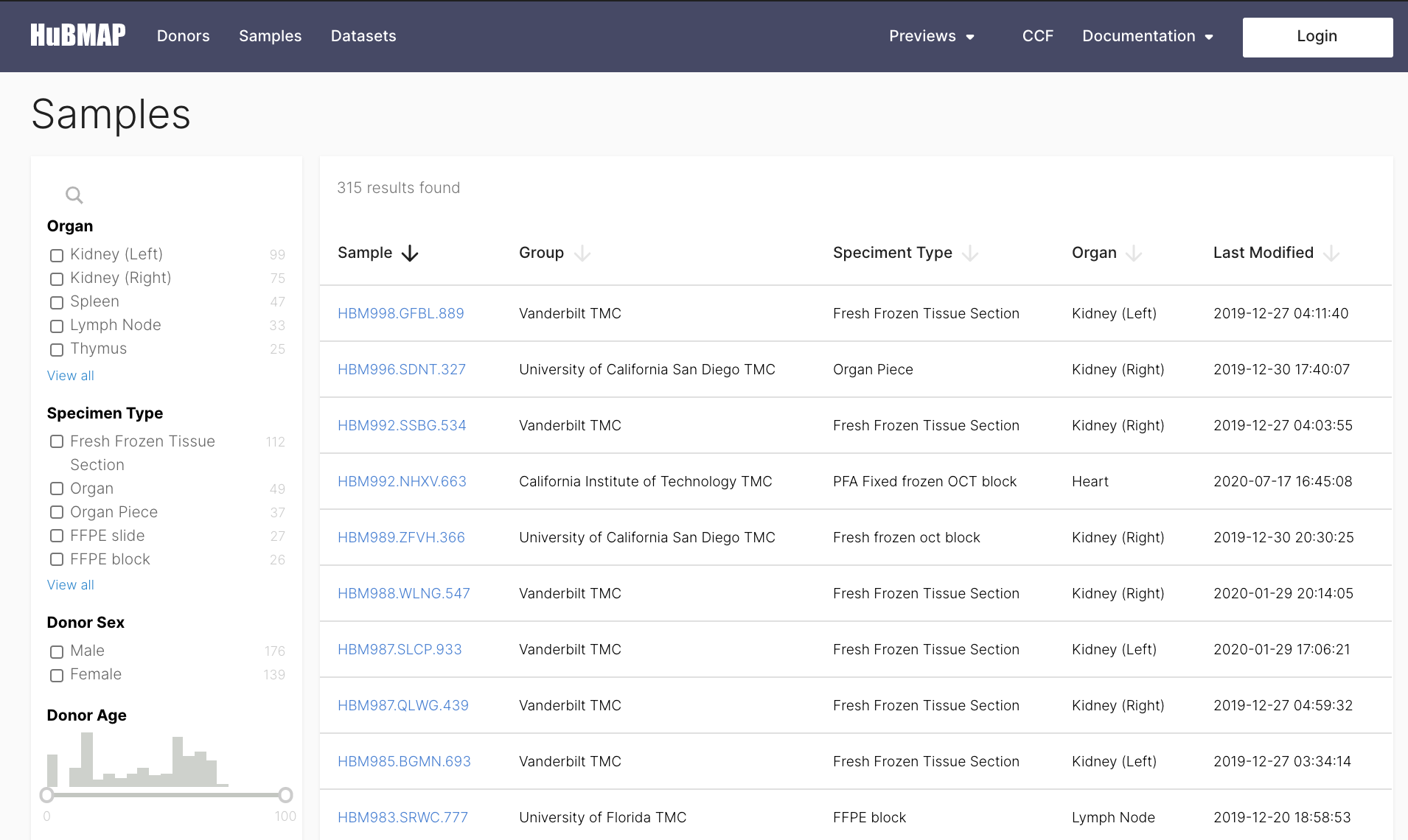 Anyone can access the Data Portal without login and browse, download metadata, and visualize public data.
The Data Portal allows users to browse by Donors, Samples, Datasets, and Collections. Viewers can refine their search by organ type, specimen type, assay type, donor information, group (who produced the data), and more.
perm_identity
Donors
Provides an overview of associated donor data (age, BMI, sex, etc.) and also links to associated samples and datasets.
bubble_chart
Samples
Allows viewers to sort through available organ types and specimen types. In addition to metadata, links are also provided to associated datasets and donor.
table_chart
Datasets
Presents the most comprehensive filter variables of the available data. Filter by data type (or assay type) and click on samples to explore further. Datasets with .tif files attached will be made available through the visualization map.
HuBMAP team members are developing tools to allow visual exploration of HuBMAP tissues and cells.
Common Coordinate Framework
One of the goals for the Consortium is to develop a reference map or coordinate system that will incorporate multiple datatypes to detail specific tissue regions.
For the initial HuBMAP data release, kidney and spleen tissue sample locations are mapped three-dimensionally against a human reference image.
Links to view the datasets are available for further exploration in the visualization map.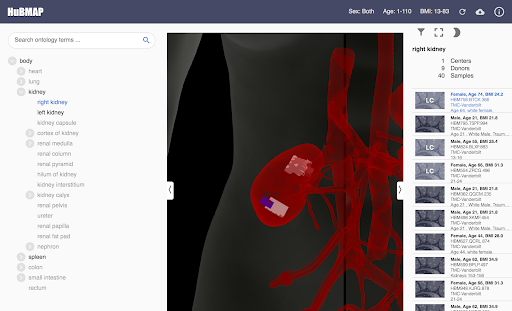 Vitessce enables the exploration of spatially-resolved, integrated single-cell datasets. An interactive visualization tool, Vitessce is available for datasets that have been processed through HuBMAP HIVE computing hardware and pipelines.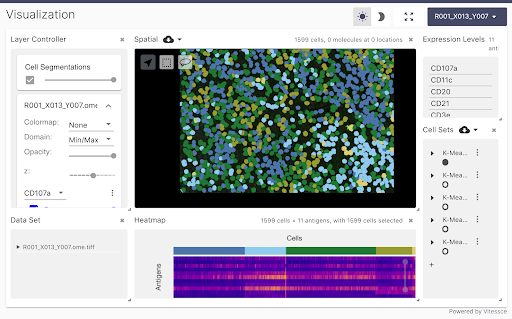 While an account is not necessary to access and view datasets within the Data Portal, viewers who log in are able to download processed data.
Login to the Data Portal is handled through Globus. Login with your institution credentials for anonymous access to file downloads.
Samples available through the Data Portal have direct links to the protocols for sample handling and assays.
Metadata
Associated metadata is also included to provide additional insight on the tissue health and how the samples were handled prior to acquisition.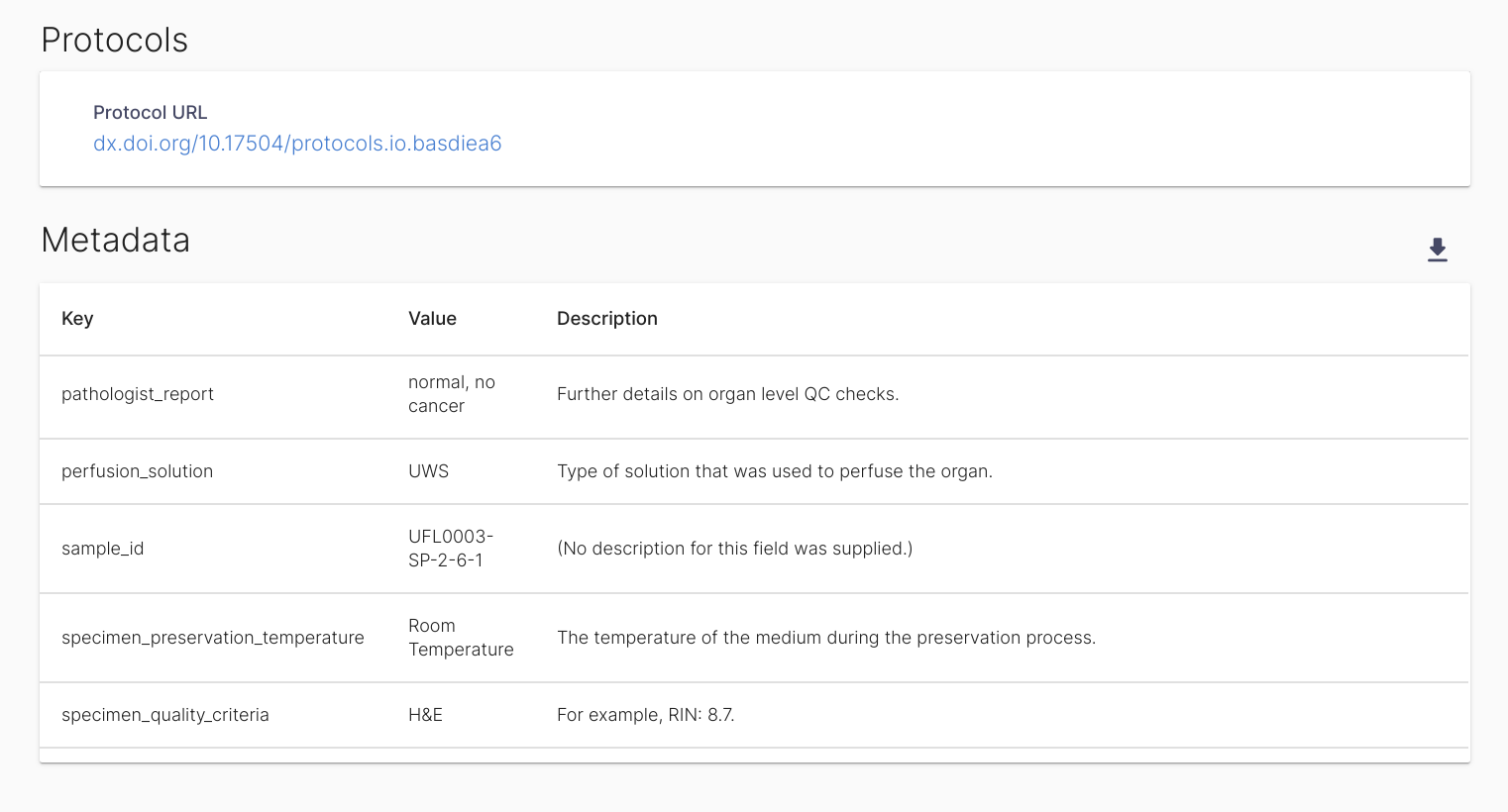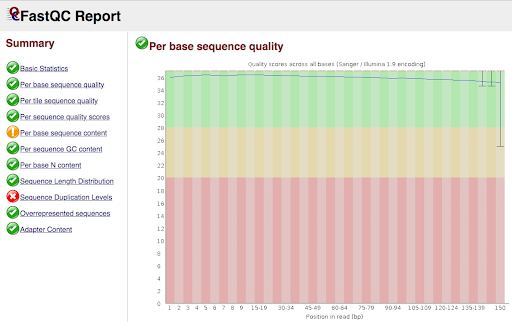 All data submitted to HuBMAP goes through a quality control process before being released to the Data Portal. Links to quality control reports are included in the Portal with the dataset information.
Researchers from HuBMAP Tissue Mapping Centers collected, processed and contributed the tissue samples. This table shows which tissues were contributed by each group.
To stay informed about HuBMAP, including future data releases and updates to the Data Portal
join our mailing list
.